Innovations Service
The Rollerstrip PVC Plastic Strip Curtain
The Rollerstrip PVC plastic strip curtain has all the benefits of a standard PVC strip curtain with the added advantage of an electronically driven roller system, therefore allowing the plastic curtain to be raised and lowered as and when required.
Savings of up to 60% compared to high speed door installations

Automatic sensor or electronic 'up / down' push button operations available

60% motor rating

Opening speed of 0.4 metres per second

Integrated safety system to prevent accidental pedestrian impact

Reduces noise pollution

Offers excellent energy savings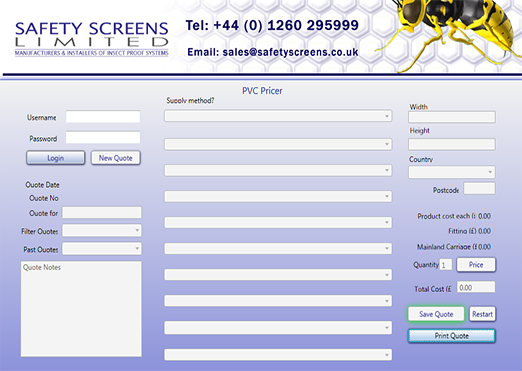 PVC Strip Pricer Software
The Safety Screens PVC pricer is a downloadable application that enables you to generate your own quotes at your leisure without the need to phone a Safety Screens sales advisor. To get the PVC pricer all you have to do is contact Safety Screens to get your username and password then download using the link below for absolutely FREE!
Download